MICROGRIDS
Cat® Microgrids provide cost effective power for on- and off-grid communities and commercial or industrial installations. By combining renewable energy, from our photovoltaic solar modules and advanced energy storage solutions, with traditional generation, from utilities or generator sets, we can develop an energy system specifically designed for your needs. The Cat Microgrid combines all sources into a single, controllable entity to optimize the flow of energy so it can be produced at the lowest total costs.
In order to offer a superior alternative to expensive traditional methods of generating electricity, Caterpillar® has developed a power source that combines renewable energy such as wind and solar with gas or diesel generator sets. As an added component, our Hybrid Microgrids, ranging in size from 100kW – 100MW, also include energy storage capabilities for increased system stability and cost control. The result is a flexible power solution that reduces carbon emissions and fuel consumption while it lowers long-term operating expenses.
Powering Sustainable Progress. Everywhere. All the time.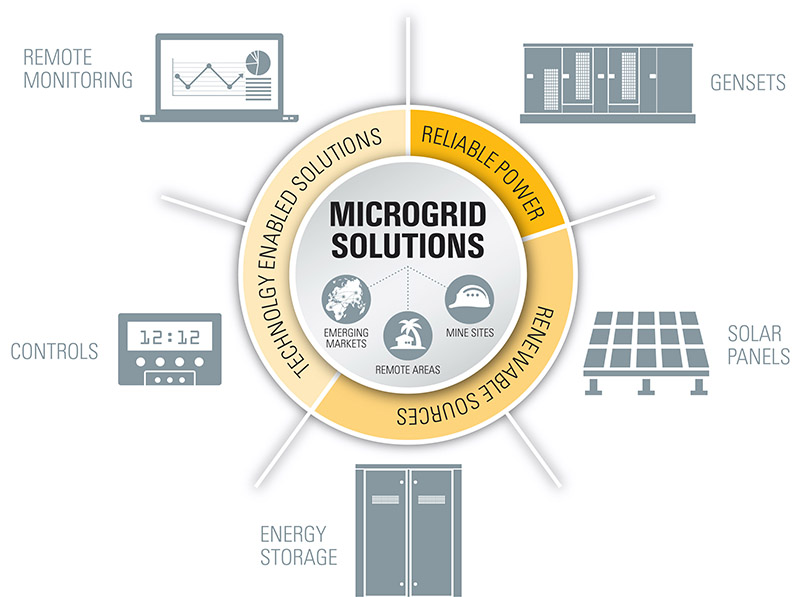 Do you need help? Have a question? Get a quote?
Fill out this form to get in touch.