Located behind the new 17,000 square-foot office of Lehi City Power, the Broadbent Generation Facility first opened in March 2018.  
It has three Cat G3520H generator sets that produce 7.2 MW of power during times of peak demand, when energy prices are high. This typically occurs during the summer months. Peak demand reached 120 megawatts this summer in Lehi.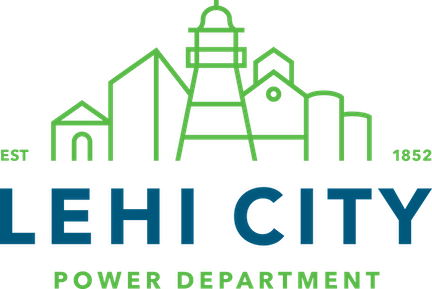 MORE POWER, CLEANEST AIR.
Cutting Edge Power Plant
Clean Burning Natural Gas
Post Combustion Emissions After-Treatment reduces:

NOx by 93%
CO by 90%
HcHO by 90%

ecoCube System Converts NOx Into Nitrogen And Water Vapor, Reducing Smog.
POWER NEED
Located on the edge of Salt Lake and Utah counties at the north end of Utah Lake, Lehi sits at the nexus of technology firms migrating from California. The region encompasses a cluster of information technology, software development, and hardware manufacturing and research firms along the Wasatch Front.
With companies such as Adobe, Microsoft, and Xactware putting down roots within its service territory—and with a 134 percent increase in population since 2000—Lehi City Power realized it was time to replace its outdated facility with a new campus to keep pace with the explosive growth.
In 2011, city officials began a four-year planning process that ultimately led to the selection of Wheeler Power Systems to serve as general contractor for a $17.5 million campus, which includes the main office, warehouse, shop, and a new distributed energy facility used for peak shaving to reduce the sometimes high cost of power from the energy grid.
Wheeler has a track record of developing distributed energy systems for municipal utilities in Utah, including Heber City, Springville, Provo, and Hurricane. A unique approach developed by Ken Green, now retired from Wheeler Power Systems, involves the Cat® dealer overseeing all facets of power systems installations. This gives the end user one point of contact during the development phase and an experienced electric power dealer to fall back on for product support once the project is completed.
Do you need help? Have a question? Get a quote?
Fill out this form to get in touch.
EMERGENCY 24-HOUR SERVICE
801-978-1581
7:00am – 5:00pm
MONDAY – FRIDAY