STANDBY POWER
WHEN FAILURE IS NOT AN OPTION
Caterpillar is leading the power generation market place with Power Solutions engineered to deliver unmatched flexibility, expandability, reliability, and cost-effectiveness.
FOR BACKUP, STANDBY, AND EMERGENCY POWER IN MISSION CRITICAL FACILITIES, WHEELER POWER SYSTEMS IS THE SOLUTION YOU NEED.
Your facility powers equipment that sustains lives. Install a standby power generation system that delivers backup power you can count on. Cat® generators ensure critical power to some of the world's most critical facilities.
Caterpillar has engineered our standby generators to operate at peak efficiency and to meet U.S. EPA emission standards.
It is essential for your facility to have a backup generator you can trust when the power goes out. With our knowledge and experience we will configure a power system to match the ongoing demands of your facility and provide additional temporary power in emergencies. And our product support experts are available for on-going maintenance — giving you confidence that your operations will be uninterrupted.
When utility power is interrupted, standby power system failure is not an option for mission critical facilities. Mission critical facilities, such as hospitals, data centers, and other highly critical buildings, must remain operational. Vital mission critical power system characteristics include availability, reliability, survivability, security, and efficiency. Designing reliable and efficient standby power for mission critical facilities poses unique challenges, such as determining the size of standby generators, determining level of redundancy, calculating the amount of onsite fuel, and anticipating every possible scenario that can affect system performance.
Requirements of mission critical standby power systems exceed those of standard commercial projects, which are typically designed to merely comply with applicable building codes. Many times, high expectations of systems for mission critical facilities are influenced by the desire for increased levels of reliability and efficiency.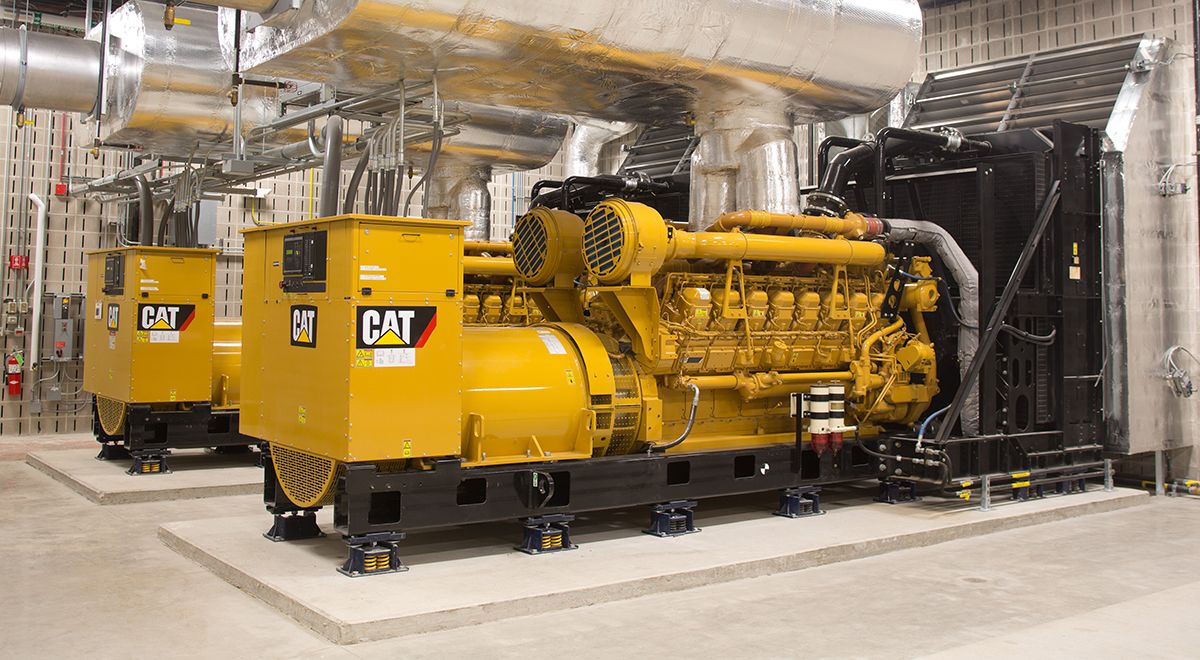 Caterpillar Diesel Generator Lineup
OVER
4,000,000,000
GLOBAL OPERATING HOURS
Proven performance in heavy-duty applications
OVER
200,000
SHIPPED
Since 1981, leading the large engine market
BMEP
19%
LOWER THAN OTHER BRANDS
Provides great block load capability and durability
Do you need help? Have a question? Get a quote?
Fill out this form to get in touch.